Designed to serve as a 4-in-1 pedal that gives you two very familiar drive circuits and two brand new amp-like distortion tones.
---
Tone Control
Broad Spectrum Tone Control or Narrow Focus Filter Control: The Noble Screamer gives you two tone control circuits to choose from. When the Tone Switch is up and in the OD Position you will hear a 'Spectrum' type of tone control that has the ability to go from a flat EQ to an EQ that has a boost in the treble and bass response. If the Tone Switch is in the TS Position you have a Low Pass Filter that rolls off the high frequencies only.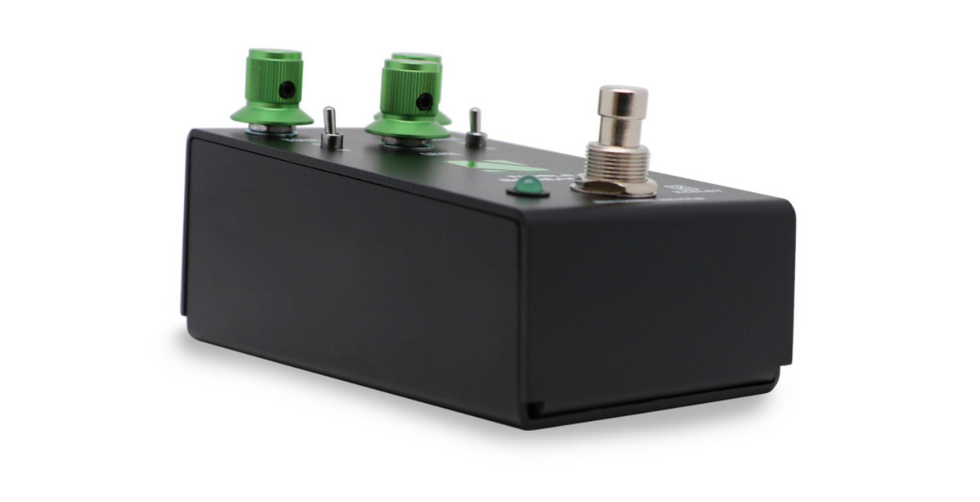 Diode Clipping
Hard or Soft Clipping: The Noble Screamer gives you both styles of diode clipping. Diodes are used to create hard clipping distortions or smooth overdrive sounds. If the Clipping Switch is in the OD Position it features Hard Diode Clipping which is an edgier, more aggressive tone. When the Clipping Switch is in the TS Position that uses Soft Diode Clipping, like a tube amplifier softly overdriven.
Noble Screamer Has Both Buffered and True Bypass
The Keeley Noble Screamer features our Vitamin K Infused Buffer for noise free switching. We have developed an amazing sounding buffer which not only makes your rig sound better, it gives you silent switching with no tone loss. No more pops and clicks to distract from your music. If you want to turn that feature off and go back to true bypass, simply press and hold down the foot switch for two seconds and the pedal will switch to True-Bypass (LED will flash twice). True Bypass is great for players that want the effect of plugging directly into their amp when the pedal is off. Alternatively, players that want a strong and clear signal even when the Noble Screamer is turned off, simply hold the stomp switch down for two seconds and the effect is back to Buffered Bypass (LED flashes three times). Enjoy truly silent switching and let your music be the only voice.