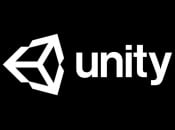 Well, that didn't take long.
It seems the highly vocal reaction from game developers and the community at large has forced Unity's hand after the company announced plans for its new 'runtime fee' policy.
The policy, which would effectively charge developers every time a game utilising the Unity engine is installed (after certain prerequisites), was met with widespread backlash, with many developers stating their intention to move away from the engine for future projects and even removing existing games from storefronts entirely.
Unity has now apologised via an X post, stating it is listening to the feedback and "will be making changes to the policy".
Unity had initially attempted to stem the backlash with a previous post detailing exactly who would be affected by the policy and how it would be implemented. While its latest statement seems a step in the right direction, some are critical of its wording and, in particular, the use of the word "confusion".
Here's what Tron: Identity developer Mike Bithell had to say:
Time will tell exactly what changes Unity will make to the policy, but it at least sounds like we won't be waiting too long to hear, with an update supposedly arriving in "a couple of days".